http://www.youtube.com/watch?v=spMHa4GHnts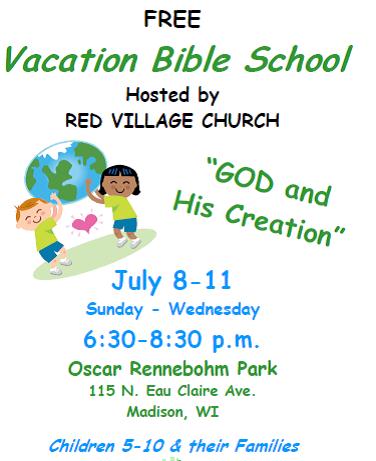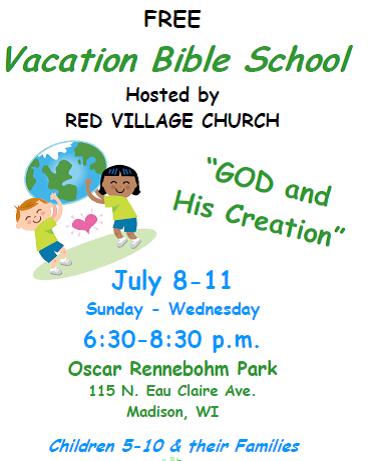 Join us this summer for Vacation Bible School the week July 8-12th!  This year we are hosting VBS at Oscar Rennebohm Park (4910 Regent Street, near the Hilldale Mall).  This year our theme is "God and His Creation" as we will learn about how God loves his creation and mankind and how He is restoring them back to what they were meant to be through Jesus Christ.
The VBS will begin at 6:30 p.m. and will end between 8:00-8:30 p.m.  We will have songs, crafts, games, and teaching for kids ages 4-10. Please email kids@RedVillageChurch.com if you have questions.
Click here to register!