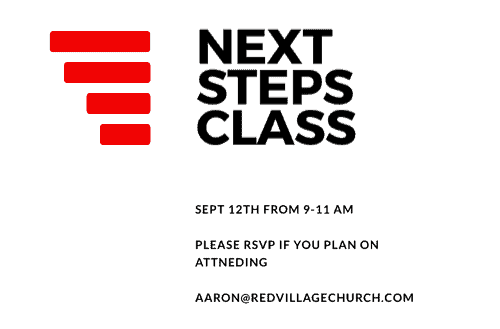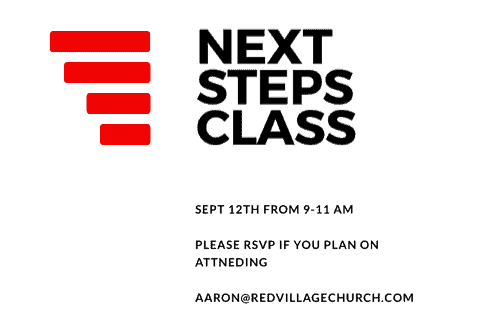 Interested in learning more about getting involved at Red Village Church? At the Next Steps Class information is given on our history, beliefs, how we operate, how to get more involved, and how to become a member. If you are seeking to become a member, attending a Next Steps Class is a required part of that process.
There will be a Next Steps Class on Saturday, September 12th from 9-11am at Pastor Aaron's house.
Because of space limits we are asking for people to RSVP with Pastor Aaron at aaron@redvillagechurch.com.  We will send you his address when you RSVP.