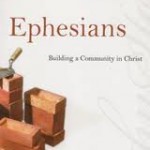 We're going to go through John Stott's Ephesians Bible Study as our fall small group curriculum. It's available at the following web bookstores:
Amazon
Westminster
Monergism Books (cheapest price not including shipping!)
We're also going to try to have some available after the service on 9/2 and 9/9. We'll be charging $8 each, but we have a "pay what you can policy" if cost is an issue for you.