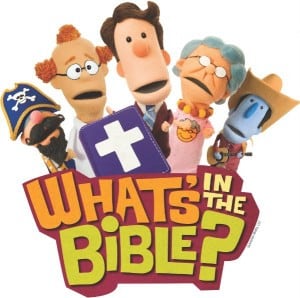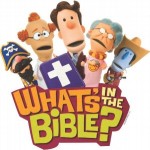 If you have hung around Katie and me lately, you may have heard us geeking out about a series of kids DVDs called What's in the Bible. The series creator, Phil Vischer, also created Veggie Tales. He decided that his previous creation was teaching kids to behave "Christianly" without actually teaching much about Christianity. Hence, this new series. The series is 26 episodes long (two episodes per DVD) and goes from Genesis to Revelation. It is theologically grounded and high quality (both of which are the opposite of most evangelical resources aimed at children).
Because of said HQ and the fact that (I think) it's produced on a little smaller scale, it's a little pricey (about $15 each DVD). If you want to borrow one and check them out, let me know. If enough people like them, maybe we could get a set as a church.
Here is an interview with Phil Vischer from The Gospel Coalition blog.
Check it out!